So we've been in Aberdeen almost two months now, and have hardly gone on any walks around the neighborhood. There was the Christmas morning walk, and the embarrassing trek to the tiny corner shop for mama's caffeine, but other than that we haven't really toured our immediate surroundings. It's been pretty snowy and yucky lately. But yesterday we decided to give it a go.
If I had only one baby, I'd just strap on a carrier and head out. But with two, everything takes more coordination.
First, there's the stroller. And I love our stroller! But right now it resides in the trunk of the car. In the garage. To get the stroller I have to go outside, unlock the garage door and pull it up.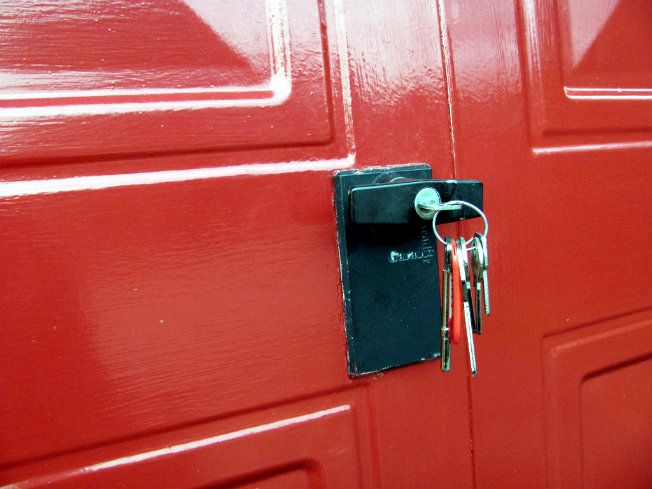 It's tedious, but--isn't my red garage door cute? Then, I have to assemble the stroller. If the babies are ready to go and waiting in their car seats (not likely), I'll just put the thing together outside. Otherwise, I'll haul the pieces inside.
After putting the stroller together, I get the babies appropriately bundled, put them in their carseats, strap them into the stroller and out the door. The front steps are critically navigated with lifts and tilts and some scary moments involving a heavy wobbly stroller and weak wrists.
And finally, we are walking! Our neighborhood has a cute vibe to it. Kind of dark with bright garage doors--it's a thing here--and plenty of green hedges.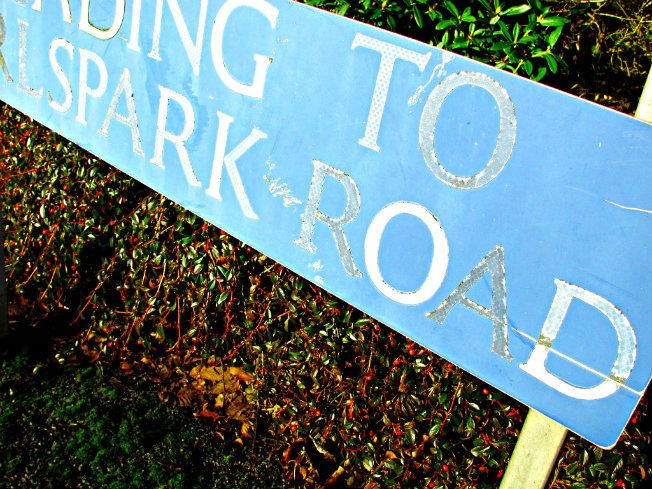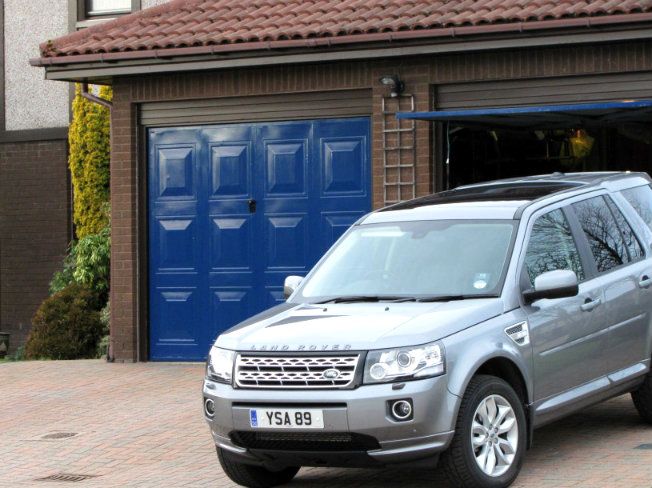 I didn't really know which direction to walk. We saw an older couple walking together, holding hands and wearing fisherman-looking boots. They disappeared down a little path between two houses. I thought it would be creepy if we followed, even though I was intrigued. Then we reached a dead-end of sorts--the entrance to a different neighborhood. The houses were bigger and brighter. We'd seen it on our Christmas morning walk and EJ hadn't wanted to explore it. There was a sign but it was unclear to me whether we could walk around there or not.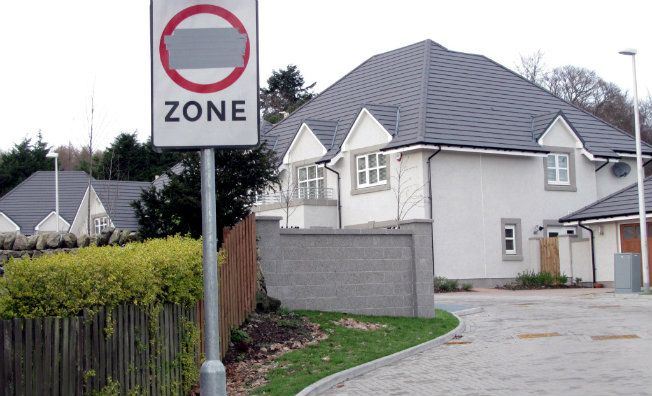 So, we turned back around and headed home. It takes some effort to get out of the doors these days. Did you notice I didn't mention the part where I get ready/presentable? Oh yeah, that's because I didn't. I mean, I didn't brush my hair or put on makeup or look like a normal human. I looked like a woman desperate to get out of the house but scared to drive in a new place, stuck in the house with two babies and a sick husband for three days...because that's what I was.

PS: This was my last post of the Ultimate Blog Challenge. I posted over 31 times in January! Yippee! Thanks to everyone from UBC who's read and commented. I hope you guys keep coming around :)